Hello!!!
In here you'll find pictures of English and American Cocker Spaniels around the world!
If you want to add the pic of your doggie in this section, just email me with the following information:

Your Name:
Your Cocker's Name:
Your Cocker's D.O.B.:
Where are you from:
Your Cocker's personality and/or favorite things he/she likes to do:

And of course a picture of you baby! If you have more than one cocker, no problem! I'll be glad to add all of them in here! If you have a website, about them I can add it too! Enjoy!
I'll be waiting for your email!

Please, click on any of the images below to select a page.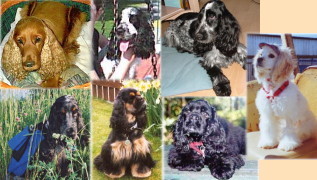 Page 1:
Murphy (The ACS)
Murphy (The ECS)
Bailey
Poppy
Daffney
Molly
Santana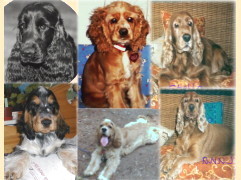 Page 2:
Alfons
Milton
Lady
Tramp
Luna
Stella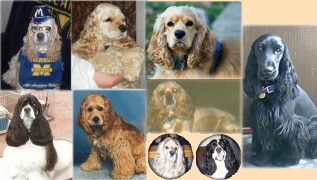 Page 3:
Darwin
Orion
Emily
Brady
Elliot
Gabby
Melon
Jaxon
Ranger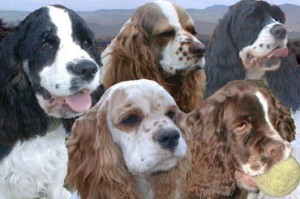 Page 4:
Mardi
Jake
Scooter
Lady
Abby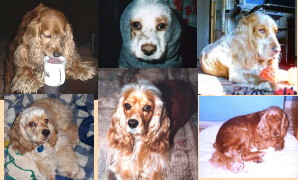 Page 5:
Buffy
MacGyver
Dearly
Carlitos
Broc-Lee
Lunita